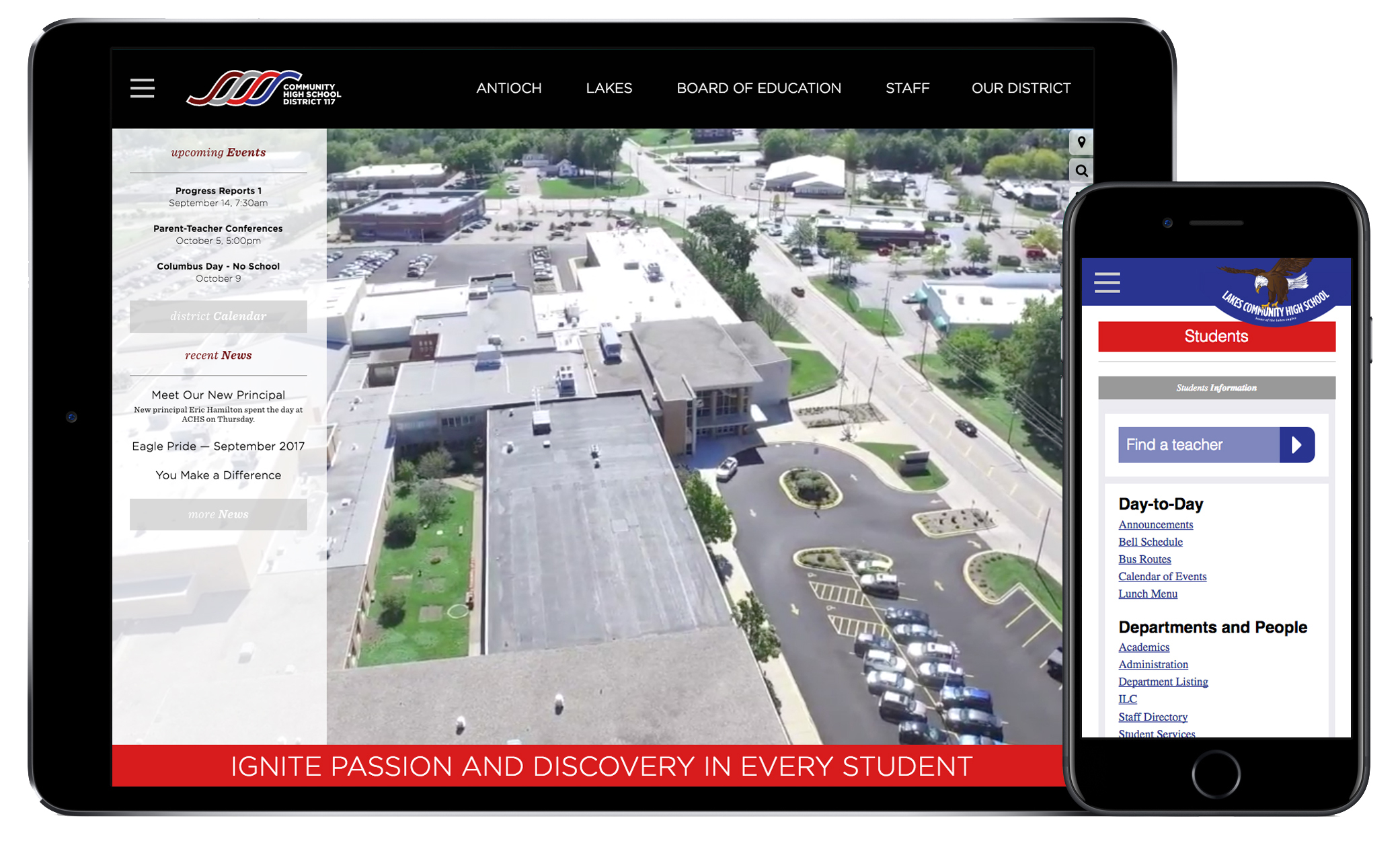 The Superintendent and Director of Technology at Community High School District 117 settle for nothing except excellence. What they wanted from their website was no different. They found themselves frustrated because they could see all of the amazing things happening around the District, but didn't have a modern, intuitive site to showcase that excellence to their stakholders: the students, parents, staff and community members. We met with them and listened as their Technology Committee laid out where their former site lacked and some of the ideas for the future. One of their main concerns was they needed the ability to hand of all content management to their on-staff content creators. We built a site that allows for the user mamangement of the school's staff, complete control of their menus systems, editiable regions on their homepages, smart document management relationships among a bunch of other features.
Easy Document Management
If you didnt know, school district have a massive amount of document coming and going on a daily basis. From parking permit forms to immunization forms. Some documents have an added layer of specificity and are unique to a certain school, department or teacher. We noticed that while there's some uniqueness, the documents are often re-used or need by other content-creators, so we built the site so everyone that uses the site can relate any document to their needs. Creating a relatable pool of all documents.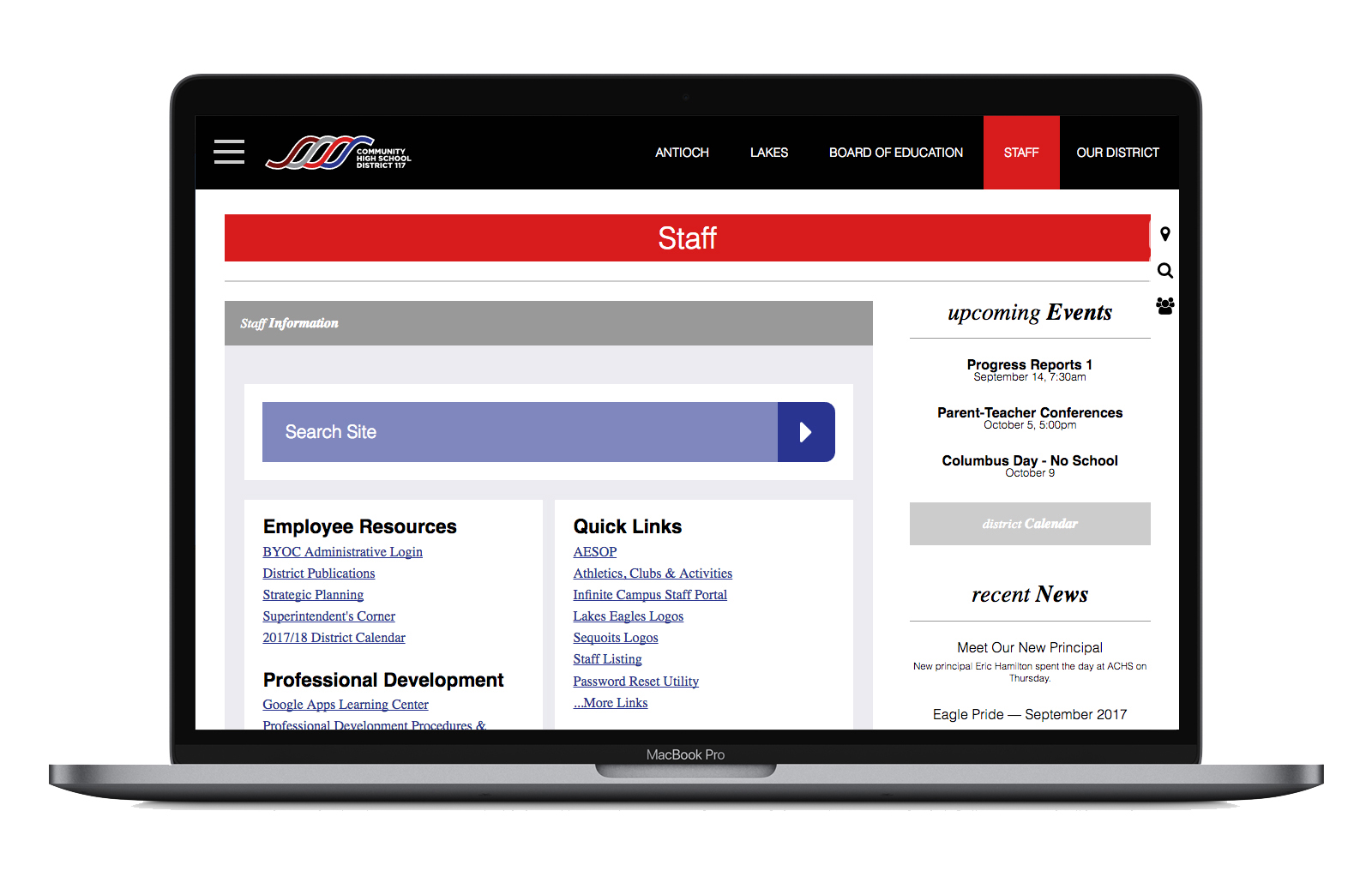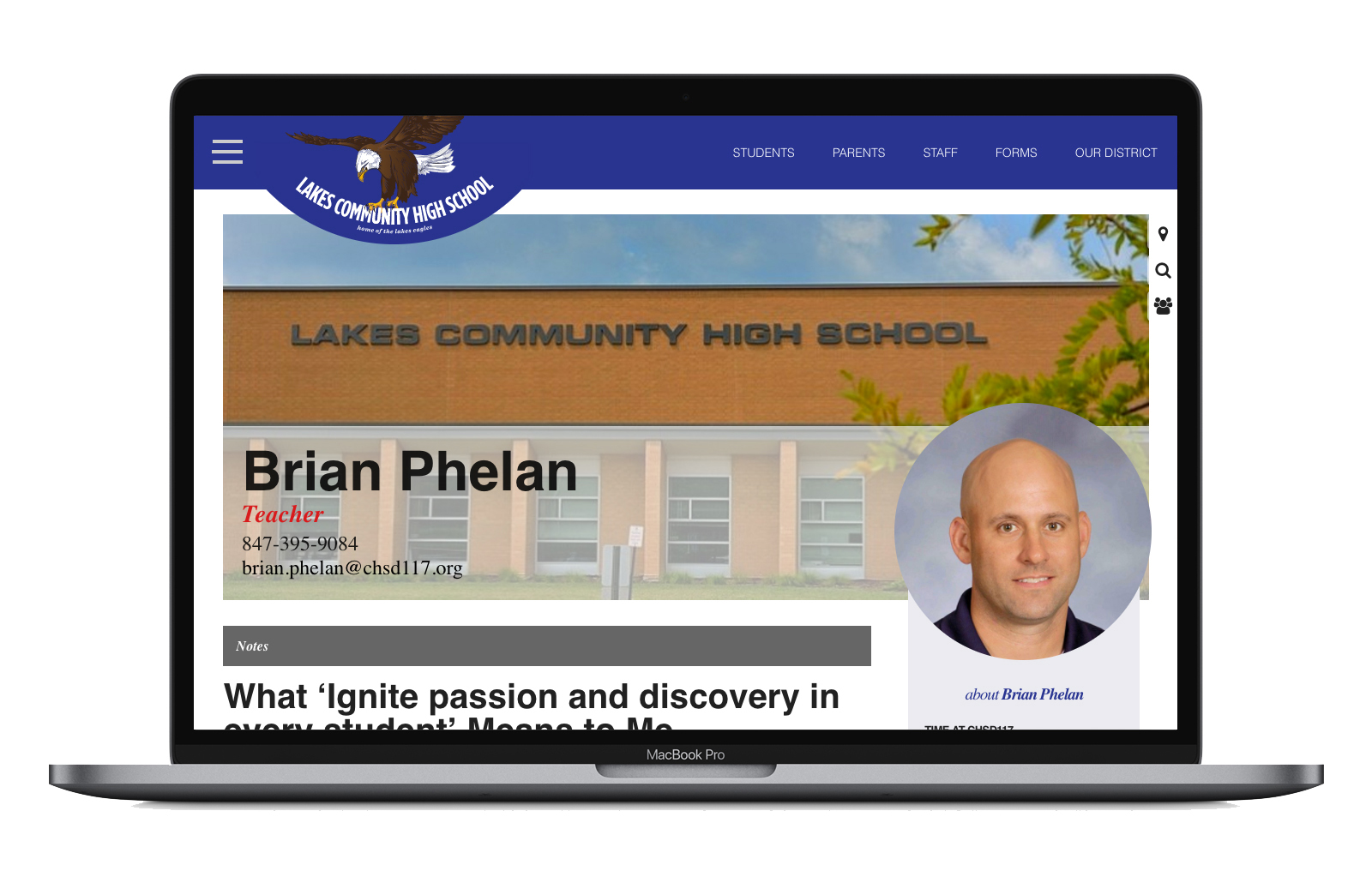 Giving Each Teacher a Home
CHSD117 added a new layer to their new site by giving each educator and staffer the option to manage their own profile. Virtually creating a content-creator that take the site to the granular level of students and parents in each specific class. Educators can update their vital information, post blog-like entries, set weekly schedules, add a document repository, choose to add a contact form or upload-homework form and much more.